 LA BORDATHE COTTAGE
Capacity up to 5 people
1 double bedroom with a double bed
1 triple room and a single bed accessed by a few wooden steps
1 complete bathroom
Equipped kitchen
Dining room GARDEN AND SURROUNDINGS
Shared garden + 60 m2
Outdoor grill barbecue
Outdoor Furniture
Dog house SITUACIÓ
Caldea-Inúu: at 9 km
Vallnord: at 4 km
Grandvalira: at 13 km
Supermarket: at 1 km
Commercial area: at 9 km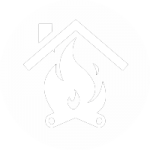 FIREPLACE
Heating throughout the house
Fireplace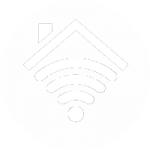 WIFI + DIGITAL TV
Internet connection
Digital television
Parquing
Ease of parking at proximity on the outside
The origin of the Mariola house, in the district of Sornàs and standing below the peak of Casamanya, goes back to around 1860. Its history is linked to the Bringué house, belonging to one of the great families of the village, together with Cal Jordà, the Miqueló house and the Garreta house.
The Bringué family had two sons, one of whom married a girl called Mariola. At that point the ancient family farmhouse was divided into two: the Bringué house and the Mariola house, the latter taking the name of the daughter-in-law.
Later, around 1940, as they had no children, the owners of the Garreta house bought the Mariola house, and the Miqueló house took the threshing floor from the Mariola house.
This place was used by the country folk of the time as a home.
The village is notable for the church of St. Roch. Built in the centre of Sornàs in 1730, it is one of the main attractions of the district, surmounted by a belfry with a semicircular voussoired arch.
Also, going towards the river, where the cobbled streets go into the woods, there is the old washing place, in a perfect state of preservation, keeping the secrets and histories of the women of the village who went there to do their washing.
As you cross the threshold of the Mariola house in Sornàs, you enter a place which speaks of our origins. Located in Ordino, near the ski resorts of Arcalis, VallNord and Pal Arinsal, VallNord.
It is here that tradition and modernity come together to create a welcoming and intimate space, where timber and stone become companions in a journey which will take you back to the late 19th century.
This old house, in the centre of Sornàs village, gives you a perception of the imprint of time, in amongst the shine of newly applied varnish. Nearby you find: cobbled streets, the church of St. Roch with its belfry, sleepy street lamps, rivulets, an old washing place, all these in the incomparable natural setting of the Ordino valley.